Company Contacts
Complex Parts for High-Tech Industries

Introduction of SpoluWorks Company
Specialist in Complex Components
Originally a company focused on manufacturing glass molds, SpoluWorks has evolved into a leading producer of intricate, precision components from difficult-to-machine materials such as titanium and super duplex, thanks to its continuous investments in modern technologies.
Precision machining of parts from steel, titanium, and other metallic and non-metallic materials, also for aerospace and defense industry applications.
Max. turning diameter 250 mm
Max. turning length 1500 mm
Max. milling workpiece 600 x 600 x 600 mm
Production precision IT4 - IT5
Surface roughness Ra up to 0.2
5-axis machining
Small batch production from two pieces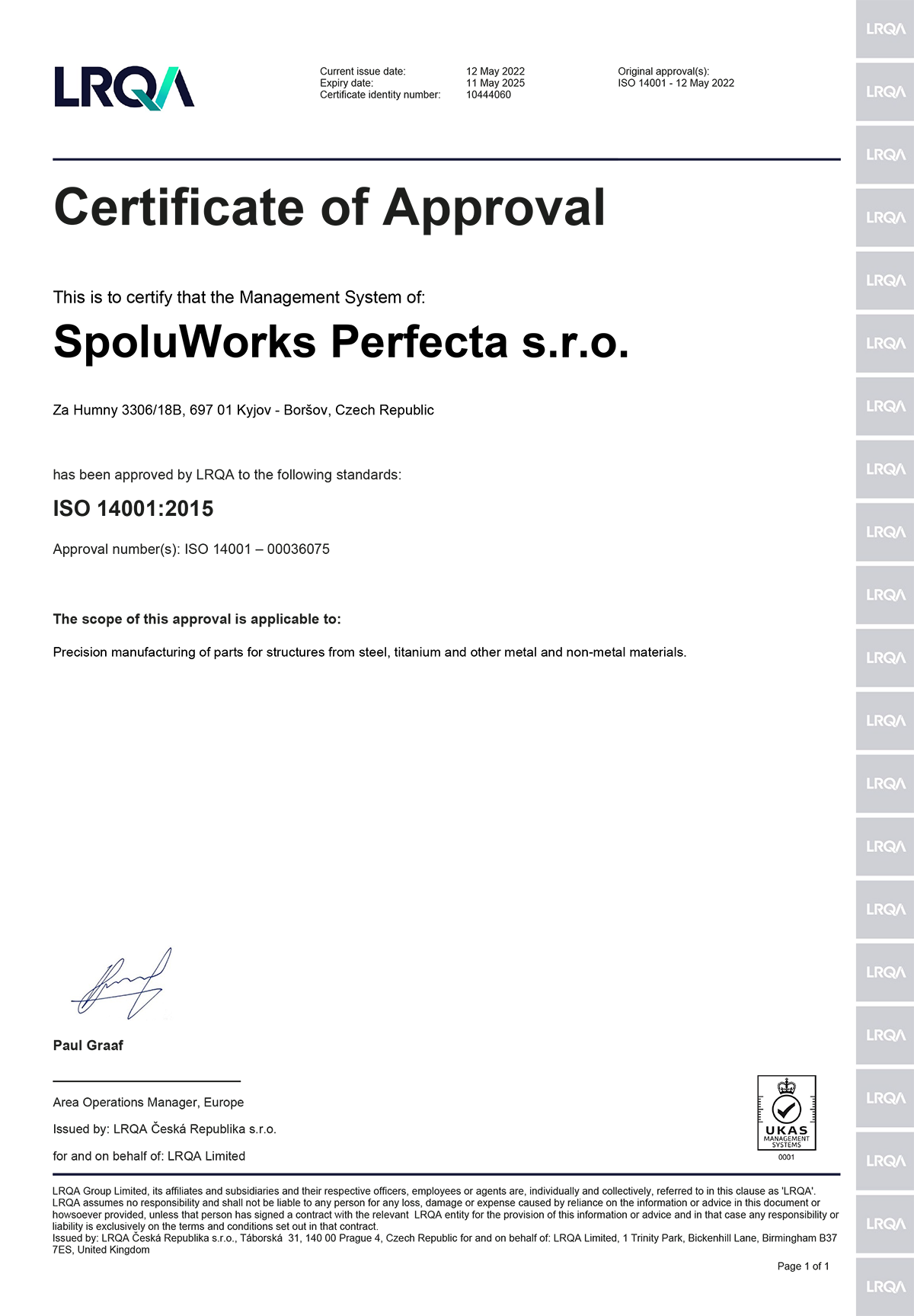 SpoluWorks Perfecta s.r.o.
Za Humny 3306/18B, 697 01 Kyjov
tel.:+420 518 324 002
Identification number 26218500
VAT number CZ026218500
Material arrival handling

Office
SpoluWorks Perfecta s.r.o. is member of CS STEEL Holding a.s.